Thanksgiving and Your Shadow: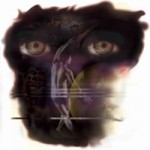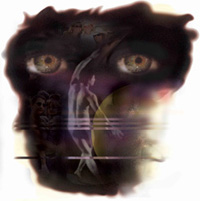 In Jungian Analytical theory there is a concept called the Shadow. The Shadow is the collection of unacceptable characteristics about ourselves, others, and society that we place in the dark nooks and crannies of our personality. As these characteristics expand, they form their own "shadow" personality. It does not enter the conscious pathway easily. For example: Only through years of repressed anger, will a simple comment by your mother release a venomous slip-of-the-tongue response that could slash her to pieces. It may feel good for a second, but then the shadow bolts back into the eerie subconscious, and you are left holding your guilt. So I wouldn't advise you curse at your mother in front of everyone this Thanksgiving.
One aspect of our culture, and all cultures throughout the world, is the need for social mores, an important part of the function of the civilized world. As Robert Johnson says in Owning Your Own Shadow, "Some of the pure gold of our personality is relegated to the shadow because it can find no place in that leveling process that is culture." Part of our culture is imbedded in traditions and holidays. Thanksgiving, a holiday formed from the bringing together of two disparate forces and giving thanks for the union, has changed over the years.
Football, turkeys, family meetings, Macy's parade of plastic icons, and overeating.
"Every individual needs," as Jung stated in 1966, "a revolution, inner division, overthrow of the existing order, and renewal, but not by forcing them upon his neighbors under the hypocritical cloak of Christian love or the sense of social responsibility."
What is it you really want to do on Thursday? What does your shadow whisper in your ear?  Are you being hypocritical by being with someone you don't like, and feel forced to "be good"?
Why? Really.