Pat has published four short story collections: Deadly Illusions: A Collection of Mystery Short Stories, Confetti: A Collection of Cozy Crimes, Crime Montage, and Mystery Montage.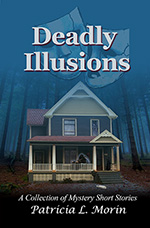 Deadly Illusions: A Collection of Mystery Short Stories, was released in December 2015. From a gossip-spreading employee and an overbearing voice at a bar, to an Inn owner creating murder games, and a lonely man sitting on a Central Park bench, these stories blur the thin line between what we perceive and what is real.
"Pat Morin is back with a collection of ten short mystery stories that will entertain any mystery reader. Crimes of passion can happen anywhere, from a love triangle on a golf course to a family seeking to bury secrets from their small town. Morin's stories amaze with twists and turns, and surprise endings."
—Manhattan Book Review
Deadly Illusions ($12.95, ISBN: 978-1519770783) is available from Amazon.com.
Learn more about Deadly Illusions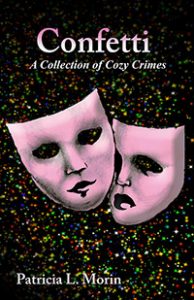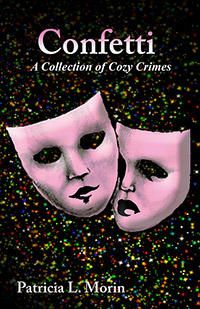 Confetti: A Collection of Cozy Crimes was released in February 2014. This collection is the third book in the short story series. From a theme party in Mizpah, NJ, to a surfing incident on the north shore of Oahu, Hawaii, murders are planned. From a Malibu beach with remote control cars, to the northern hills of Las Vegas, people are disappearing. Confetti is a colorful mixture of delightful stories.
"I've been a fan of Ms. Morin's … she's a writer's writer, an author who makes her story the centerpiece, not the words or fancy sentences. All of her collections are marvelous—every story a jewel—but this new one [Confetti] moves Ms. Morin higher on the list of America's top writers of short crime fiction."
—Jack Getze, Editor, Spinetingler Magazine
Confetti ($13.95, ISBN: 978-1-496011-86-2) is available from Amazon.com.
Learn more about Confetti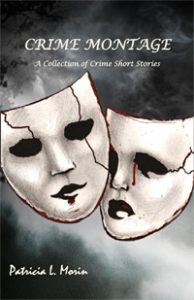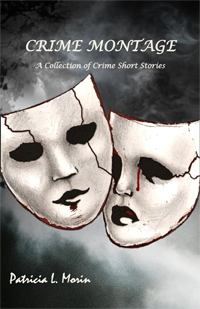 Crime Montage, the second book in the short story series, was released in March 2012. From a Newport, Rhode Island, fishing vessel to a German cruise ship in 1939, crimes are committed. From the San Juan Islands to New York City, murders are solved. The stories are as unique and different as human personalities and motives.
"With such a variety to choose from, you'll find that once you start reading, you won't want to put down Crime Montage until page 214. And when you reach that final page, you'll find yourself asking, 'Did she write any other book?' Happily, the answer is 'Yes!'"
—San Francisco Book Review
Crime Montage ($14.95, ISBN: 978-1-929976-93-5) is available from Amazon.com and Barnes & Noble.
Read an excerpt and learn more about Crime Montage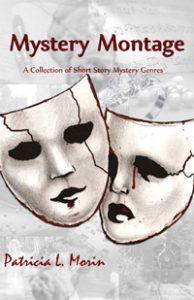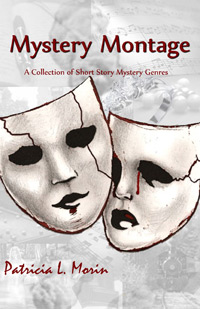 Mystery Montage, the first book in the short story series, was released in October 2010. From a small village in Africa's Maasai Mara to under the boardwalk in Atlantic City, NJ, murders are discovered. On an Amtrak train as well as a spiritual plane, suspects are caught. The stories are uniquely different as motives are explored and crimes solved. The story "Homeless" was nominated for a Derringer and an Anthony Award, while "Pa and the Pigeon Man" was nominated for a Pushcart Award.
"Patricia Morin demonstrates the full range of her abilities, from cozy to suspense to noir—and every genre in between."
—Marcia Muller, Grand Master, Mystery Writers of America
Mystery Montage ($12.95, ISBN: 978-1-929976-75-1) is available from Amazon.com, Barnes & Noble and IndieBound.
Read an excerpt and learn more about Mystery Montage
---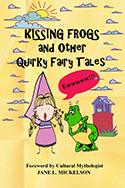 Pat's "socially correct" short story, "Little Red, Riding Hood," appears in the Hawaii Fiction Writers' anthology Kissing Frogs and Other Quirky Fairy Tales (published January 2021). It it is available to purchase at Amazon.
---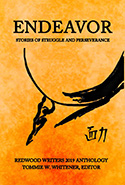 Pat's short story "So it Was," appears in the California Writers' Club, Redwood branch, Endeavor anthology. The anthology was published in November 2019.
---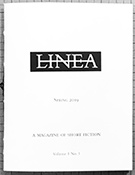 Pat's short musing, no more than 150 words, "Clay Horse Ashtray" was published in Linea, a magazine for short fiction. This magazine was hand crafted, printed on a home wood press, and hand-stitched; it was published in April 2019.
---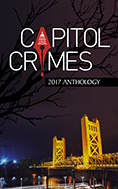 "Hot Time in Old Town" was chosen for the Capitol Crimes 2017 anthology.
---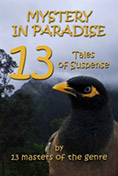 "Love Shack" was written for Sisters in Crime-Hawaii anthology collection titled Mystery In Paradise. The anthology was released in January 2014.
---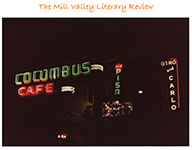 "Murder Interrupted Me" won the Mill Valley Literary ezine (John King, editor) summer 2013 contest. The magazine has spotlighted me, and three of my other stories. "Murder Interrupted Me" and "Psychic Spies" are both in my upcoming third collection of short stories, Confetti, a Collection of Cozy Crimes. The other two short stories, "Homeless" and "Cold Pizza, Warm Beer," were from my first two short story collections, Mystery Montage and Crime Montage.
---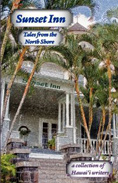 "A Hui Hou Kakou (Till We Meet Again)" is featured in Sunset Inn: Tales from the North Shore (November 2013), a collection of contemporary and historical short stories and poems showcasing Hawaii writers.
---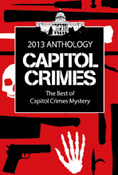 The short story "Murder Interrupted Me" was chosen for the anthology Capitol Crimes, published by Sacramento Sisters in Crime in 2013.
---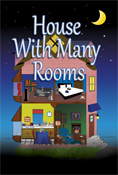 "Harry and Penny," a humorous cozy, earned a place in the House With Many Rooms anthology, published by Weaving Dreams Publishing in 2013.
---

"Passages" was awarded an Honorable Mention in the Marin branch of the California Writers' Club's Write Across the Golden Gate 2012 Fiction and Nonfiction prose contest. Read "Passages"
---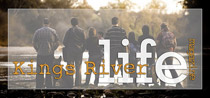 "Detective Peter Cotton's Tale" was published in the Kings River Life's Zine – 2011 Easter edition.
---

"Fish Story," an award winner in Spinetingler's "revenge" contest, was published in October 2010.
---
My memoir, Grandpa Hoeler and the Race Riots, won second place at Cash for Words, a literary internet site.
---
Top Publications released Murder in La-La Land, an anthology of mystery short stories featuring "Rap Sheet," in May 2010.
---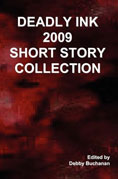 "Under the Boardwalk," a cozy mystery, won a place in Deadly Ink's 2009 Anthology.
---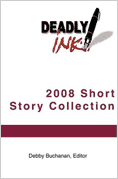 On June 21, '08, I won third place in the Deadly Ink Press short story contest! My humorous short story, "In the Rough," can be read in Deadly Ink: 2008 Short Story Collection, edited by Debby Buchanan. You'll find the book at Amazon.com for under ten bucks.
---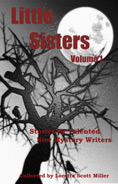 "The Pool Room," an experimental short story where the point of view is a pool room and a murder unfolds through the messages on an answering machine, was the first of my stories to be published.
"The short stories of nine talented new mystery writers have been chosen for inclusion in the first volume of the Little Sisters anthology… Among these stories is Patricia L. Morin's 'The Pool Room.'"
—Shannon Road Press
---

Inspiration, a Journal for the Mind, Body and Spirit is a holistic magazine published in Kauai, Hawaii. It merged with another magazine called United World. Inspiration started with a dream by the main publisher, Char Ravelo. I co-published the journal with the help of art designer Shelby Kushma. Before I moved to Oahu, I edited the first five issues: May-June 2003, to January-February 2004. The magazine was designed to serve as a vehicle for holistic healers, and health and environmental professionals throughout Hawaii to share their knowledge. We believed in cultivating an understanding of the body, mind, and spirit in an effort to encourage the exploration of inner peace and balance.