Our Road Trip from San Francisco to New York City: a 3,200 mile excursion with Tayya, our 8   year-old Lab/Australian Cattle Dog,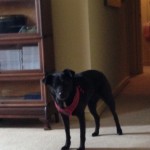 And Coral, our 5 year-old Betta fish.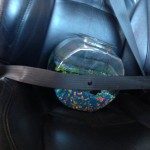 Strapped in for safety for all of five miles, then the water sloshed, and the bowl wound up secured on the front floor in front of me. You should have seen the looks when I carried the fish into the hotels.
On the way to Sacramento, we road through Donner Pass–some history there (plane crashed many years ago and people ate people to survive). Of course Larry, my husband, had to ask me if I was hungry.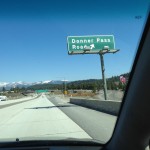 Then on to Utah, and the city with the cleanest street and calmest feel, Salt Lake City.
  Larry had to buy a Duncan Donuts coffee, his favorite, and a fond memory from his New York City days.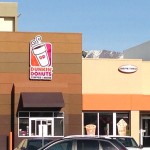 Beautiful views leaving the city. See the salt mound in the second picture?
We loved Denver. We were so filled with the city, we forgot to take more pictures! However, we did visit the car show, and decided that since we move so much, we would buy one of these. The motorcycles fit on the back. Of course, we'd have to travel more north with that plow!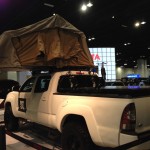 Although Larry truly would have preferred one of these two cars. 🙂

Wyoming is one of my favorite states.The winds howled and the gust exceeded forty miles an hour, with fingers threatening to touch land.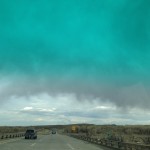 Stopping for meals at different 'home-down" restaurants, we came across this very different cocktail recipe in Idaho Falls, a college town where half of the town seemed to be inhabited by all 35,000 students of the university. Young bloods all over the city! The sunset … well ….

I thought I would love Chicago.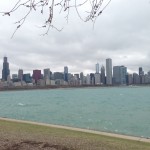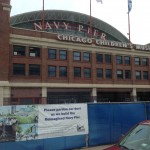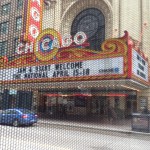 But between the cold weather, overpowering high buildings all in rows blocking the sky, and lack of beauty, I felt disappointed. My theatres were dark as most are on Mondays and Tuesdays, but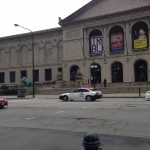 luckily, the Art Institute of Chicago had a French Impressionism show with pieces we had never seen! Yay!
We stayed at the Hilton, and instead of heading out to a fine-dining restaurant, we eased into comfortable chairs, ate way too many nuts, and toasted the falling snow–that the denizens cursed, yet again.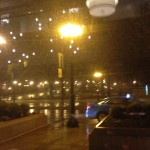 Across from the street there stood a park with a lone rider.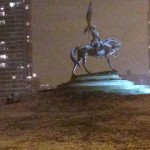 Onward to home … pictures … tomorrow