Haruki Murakami, my favorite author, recalled in this book (that includes his first two short novels, Wind and Pinball): "The satisfying crack when the bat met the ball resounded throughout Jingu Stadium. Scattered applause rose around me. In that instant, for no reasons and based on no grounds whatsoever, it suddenly struck me: I think I can write a novel."
His second experience: "Hear the Wind Song" was short listed for a prize … just as we were passing an elementary school, I noticed a pigeon hiding in the shrubbery. When I picked it up, I noticed that it seemed to have a broken wing … and decided to bring it to the police department. As I walked there along the street, the warmth of the wounded pigeon sank in my hands. I felt it quivering … That's when it hit me. I was going to win the prize. And I was going to go on a be a novelist who would enjoy some success. It was an audacious presumption, I was sure it would happen. Completely sure. Not in a theoretical way, but directly and intuitively."
Murakami wrote his first two short novels in English because he wanted to learn the language. Interesting. My second short story was written in Latin because it was an advanced Latin class assignment. Both Haruki and I can attest to the severe changes in style and vocabulary.
My first ever writing:
My favorite Dog and Me
I have a little Dockson- pretty as can be-a short and funny dog-that watches over me. She wears a bright red color- and has four tiny claws-she's short and long-with black around her paws.  when I wake up I see-a happy face, a waggy tail-My favorite dog and me.
Kinda lost at the end, but hell, I was in third grade, and I had written my first poem. I knew then that I would be a writer.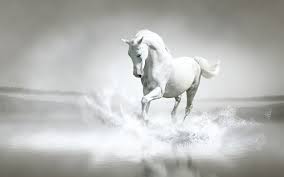 My first short story at twelve involved a white horse that meets his end in a "river of tumult". Not too symbolic of what was happening in my life at that time–my loving grandfather had just died.
Murakami said: "These short works have played an important role in what I accomplished. They are totally irreplaceable, much like friends from long ago."
My first works were place-marks, and I remember them well. But I was much younger than Murakami when I began to write. I couldn't even spell dachshund! My writings helped me explore feelings … different people, different experiences, all I can re-touch, re-experience by re-reading my works.
For Murakami, it was: "tactile memories that teach me to believe in that something I carry within me, and to dream of the possibilities it offers."
How about you? When did you realize you wanted to write? And what was it?