Happy Hanukkah!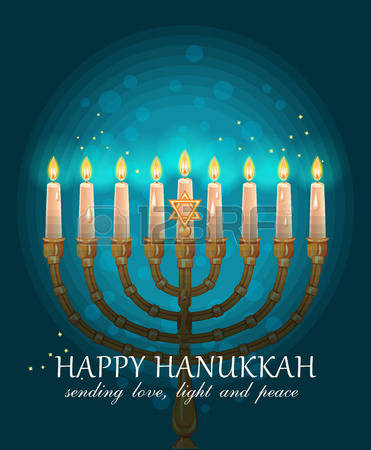 It's fitting for me this year to discuss this holiday.  Why should a would-be Christian care about this beyond respecting the faith of my friends and fans? Because I have worked on my full-length play A CLEAN WELL-LIGHTED PARK BENCH (taken from a short story in my mystery short-story collection, DEADLY ILLUSIONS and made into a short play that was part of an award-winning TBA anthology!_ Hoo-Haa!) Saul, a Jewish Octogenarian sits on a bench in Central Park lamenting the death of his wife, that he believes he killed, and to the moon. He reminisces about her, not in a positive way,  She was a  verkelemp shiksa that "Hokk me a tshynik". Translation: Crazy non-Jew that talked and talked and talked, oh, and ad nagged, to the point of abuse. At their wedding, Saul signing on the dotted line of the Ketubah, and they stood under the Chuppah, the wedding cover,  she was supposed to circle Saul seven times for the seven days of creation, a Jewish tradition, she stopped after five and told the Rabbi that people should only work five days, not seven. Truth be she was zaftig, fat. Her mother said they may as well be in Hotseplotz, middle of nowhere, that they should not expect many visits. New York City, is that far away from Toms River, New Jersey? No homemade latkes, potato pancakes, for Hanukkah either.
An appreciation of my growing Yiddish words lead me to a better appreciation of the traditions, their tongue-in-cheek humor, and their religious honor–for their loyalty to their goy kadosh (a holy nation).
So for all you Jewish fans out there es gezunterheyt with your whole mishpocha. Yes. Eat in good health with your family, or friends, or have a vegan lunch with your pets, and Happy Holiday!