Sometimes you just have to do something very different, and fun, and maybe silly … like I said on my tweet … throw work cares into the mist of the waves.
AND WATCH DOGS SURF!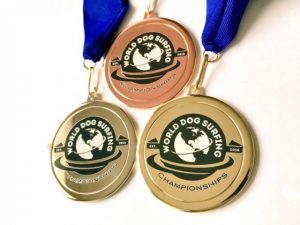 Here are some fun photos we took on the Pacifica, CA, beach.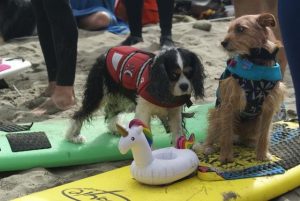 Leave my unicorn alone!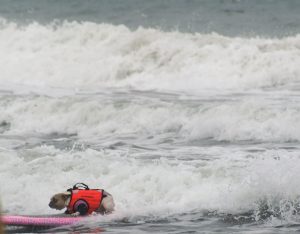 Pug on surfboard, actually had a good time.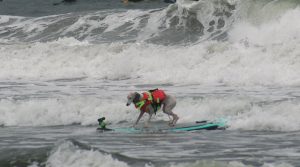 Oh no, not this again!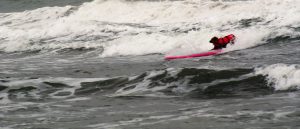 Retriever surfing home.

The line getting to the beach.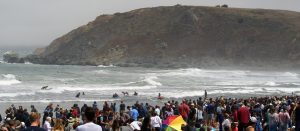 The crowd on the beach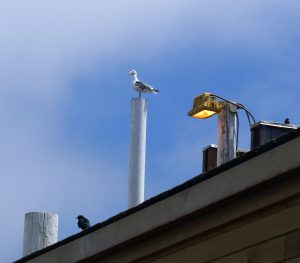 Fellow watchers above beach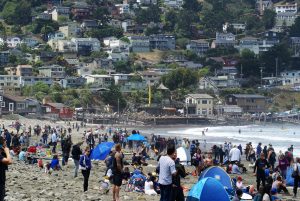 The area surrounding the event on Linda Mar Beach, Pacifica. 
So, what do our non-surf dogs do while all this is going on?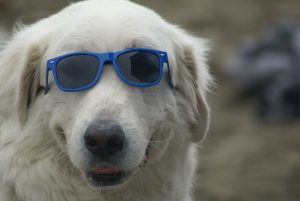 look good  AND
SWIM

!