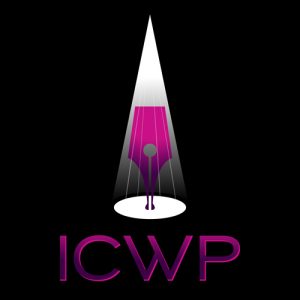 The 50/50 Applause Awards
The International Centre for Women Playwrights' 50/50 Applause Award Committee is pleased to officially announce the award recipients for the 2016-2017 season, 
celebrating gender parity for women playwrights at 58 theatres throughout The United States, Canada, Australia, Germany, United Kingdom, Singapore, and Tasmania. 
These 58 recipients will receive the prestigious 2017 50/50 Applause Award, for producing 50% or more plays by women playwrights in their 2016/17 season. 
For five months I've been working on a huge project for The International Centre for Women Playwrights titled The 50/50 Applause Awards. The mission of the awards is to honor those theatres that produce women playwrights as often as male playwrights-50/50. Right now, production numbers for women playwrights stand at about 25-27% percent worldwide. Some plays by women, when produced, have less performances than plays by men.
Horrible.
AND DON'T GET ME STARTED ABOUT COUNTRIES OUTSIDE OF UK, USA, CANADA, AND AUSTRALIA. 
And now, when I can prattle on and on about how difficult it is to find theatres that have both men and women playwrights, not filled with festivals, have full-length plays, and other items necessary to the rules, I'm beat. I was high yesterday when the announcements went out and the accolades came in. The high was more than relief. It felt like success, an achievement of magnitude was completed. Our 50/50 team succeeded, and changed some requirements of the program, challenged some higher public theatres that are by their own funding rules supposed to have equal production–women and men–gender parity and diversity– for tax-paying women and men. 
Would I do this again? Probably.  Is it worth the time and energy? I  believe so. Does it truly make a difference to theatres whether or not they are one of the recipients? I don't know … but I suspect some are excited and that an impact has been made to their future scheduling, as well as thoughts about gender equality–like the true meaning, like don't ever say men write plays better than women. Like #equity #gender
After every long project, when the baby is born, the high is replaced by exhaustion, questioning, and some reevaluation.
Will I do this next year, I ask myself once again? Ask me in four months when the dust has settled and the excitement grows anew. The quest is an important one. But for this year, we feel our goals were accomplished. Year number six for the 50/50 Applause Award, a project of the International Centre of Women Playwrights (ICWP).
The press release and video can be viewed at www.womenplaywrights.org. For the video, if you go to:  

www.youtube.com/watch?v=ylBqH-nfohY  you can watch the video and then "like" it by clicking on the thumbs-up icon. It's long. So hang in there.
This is one of the most worthwhile organizations for women playwrights. If you are a women, and a playwright, JOIN.