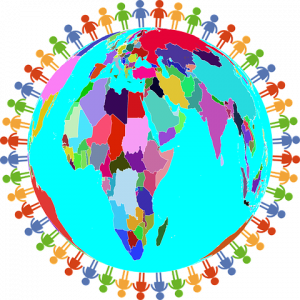 International Centre for Women Playwrights
We are having a fundraiser for an education development program for our members
Here is the appeal letter and the link to see the videos and learn more about the project.
For over 30 years ICWP, using theatre as our voice, has tackled women's issues: family, social, cultural, religious, financial, and political.
From its start in the University at Buffalo, New York, USA, ICWP today can boast of hundreds of members spread across six of the seven continents. As the President of ICWP, I am proud not only of our achievements, but also for the strength of our support for gender parity.
We grew because there was a demand for an organization that celebrated women's stories and storytelling worldwide. Today, the need is still so important, the stories ever so relevant, and our voices are even louder. We are being heard.
Over the years, ICWP has widened its scope of what we offer you, our members, from the script-reading group, the 3-Minute Play project, local meet-ups, play submission opportunities, and opportunities for residencies and conferences. All shared through an active Connect List where you ask questions and speak your minds, and find each other.
We do recognize, however, that there are certain financial struggles for some of our members who seek educational advancement including conference registration and attendance, workshops, classes, and travel to residencies. To that end, we are establishing an educational Development Fund to assist our membership.
Our Developmental Fund goal is $5000.
Fundraising dates: October 3, 2019 – October 30, 2019
Professional education, and the exchange of knowledge and ideas are fundamental to our success as playwrights.
Please join me today in supporting this fund. Your donation has the power to change the lives of women playwrights who continue to strive to have their voice, their stories heard.
Click here: www.womenplaywrights.org/fundraising
Thank you,
Sincerely,
Patricia L. Morin, President
International Centre for Women Playwrights