Travis Richardson, (www.tsrichardson.com)  the very talented mystery/ thriller/short story/ novella author, and a fellow Anthony Award Finalist, ("Incident on the 405") asked me to participate in a blog hop devoted to how writers go through their process of writing. (BTW–The 405 story is apart of Criminal Element's Malfeasance Occasional's Girl Trouble anthology)
Before I introduce you to another fabulous author, Camille Minichino, in your next stop of the Blog Hop, let me answer the four questions.
1. What am I presently working on?
I'm straying from my usual cozy collection of short stories peppered with variety (noir, paranormal, romance, and thriller), and writing a Noir mystery titled Moloch and the Angel. In this novel, a Psychic Sociopath seeks therapy from a Psychic Psychologist.  Moloch, named after the main devil in Milton's Paradise Lost, seeks therapy from Dr. Anna Smith, born with the name Angel, because her psychic mother saw angels flying over them at her birth. Moloch fears he is possessed and will kill his brother. Anna fears that Moloch is not possessed but psychic. She refuses to use her psychic powers after her mother's death, but with Moloch as a client, the psychic world spills into her life and floods her senses. A murder unravels Anna, and calls into question her perceptions about Moloch, her mother, and her world.
2. How does my work differ from others of its kind?
Having been a therapist for over twenty-five years, I can give the reader a fly-on-the-wall-view of therapy as they join Moloch and Anna in individual sessions. The reader will learn about the psychology of the mind, as well as how some psychological theories differ from one another.
3. Why do I write what I do?
I love short stories and can't complete a novel without taking short-story breaks. They knock at my creative mind. I also write plays which I add into the "I need a break from the novel and short stories" category. Being an only child, my fertile imagination has always been over-active.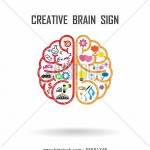 I think my head would bust if I didn't have a way to release the build up of collected visions, blasts of invented ingenuity. I have much more material than I will ever be able to write. Even as I write this, a story is budding about writing this.
4. How does my writing process work?
I grab a nascent idea from the back of my mind. It is the one that is slowing growing a plot.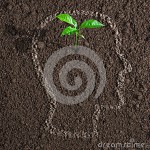 I noodle it around my brain, and visit it once in a while. In one of the visits, I see a character developing, maybe several, could be a town–it's so hazy. I put it away as another nascent idea is forming in the back of my mind. Then, usually in an awakened state, an aha! flashes about the first idea, that has now grown a plot and added sketchy characters. The plot has developed into a full-fledged possible story. One I like. I write an outline of the story. Sometimes it expresses itself on a page so quickly, so profoundly,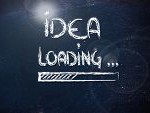 I can hardly keep up. Other times, it dribbles it contents across a doodled filled whiteness, and I don't even know why I let it out at all. Then the story is worked through its adolescence and into adulthood, and I need a diversion as it concludes it's lifetimes into a publishable whole. Then I grab a nascent idea from the back of my mind.
How about you? How does your writing process work?
Hop to the next Blog Hop June 23rd:  http://minichino.com/wordpress/?p=2540 for her latest Miniature mystery:  Mayhem in Miniature
Camille Minichino, has published eight novels in the Periodic Table Mystery series, six in the Miniature Mystery series (writing as MARGARET GRACE), and two in the Professor Sophie Knowles series (writing as ADA MADISON).
Her ninth periodic table mystery is The Fluorine Murder, published on smashwords.com
Camille received her Ph.D. in physics from Fordham University, New York City. She has had a long career in research, teaching, and writing. She is currently on the faculty of Golden Gate University in San Francisco, and on the staff of Lawrence Livermore National Laboratory. Camille is on the boards of the California Writers Club and NorCal Sisters in Crime, and a past president and member of NorCal Mystery Writers of America.